Department of Children's Services (DCS)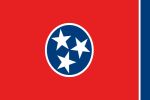 Overview
Government website providing information about the work of the department, including a guide.
Link to full administrative policies, procedures, and protocols followed by the department in providing child protective services.
Statutes and Regulations
Unfortunately, direct links to the Tennessee laws cited on this page are not available.  To find a particular statute, please visit LexisNexis, click on "Tennessee Code Unannotated," and use the numbers we provide below (three digits separated by hyphens).  Title is the first number (usually 36 or 37), followed by the Article, then the Part.
Child Abuse and Neglect Investigations
The definitions used for abuse and neglect.  "Dependent and neglected child" can mean a child whose parent or guardian, "by reason of cruelty, mental incapacity, immorality or depravity is unfit to properly care for such child."  It can also mean a child who is "suffering from abuse or neglect" not otherwise specified. A parent or guardian under the influence of drugs can be considered "lack of supervision" resulting in neglect of the child.
In addition, other adults living in the child's home can be found to perpetrate abuse or neglect, even if they are not the child's parent, guardian, or relative.  "Family" means any members of a household living full-time or part-time in the same residence, people related to each other (by blood, ancestry, marriage, or adoption), any person who is "holding out to the public" that they are a child's family member, or other group that the department defines as a family.
A drug exposed infant, where the baby has tested positive in a drug screen, is considered a case of physical abuse.  It is not necessary for DCS to show that the infant has suffered any additional harm, such as medical dependency or withdrawal, and applies to all illegal drugs.
DCS also considers physical abuse to include situations where a child is living in a home where drugs are manufactured, where the child's parent tests positive for a drug, or when the child's parent discloses use of an illegal or non-prescribed drug.  However, for an older child, the case will be considered for the "assessment" rather than "investigation" track if the parent's drug use does not impair the parent/caretaker's ability to meet childcare responsibilities.  To conduct a full investigation, DCS must show parental impairment, as "supported by evidence, including documented examples."
Tenn. Code Ann. § 37-1-403 — Reporting of brutality, abuse, neglect or child sexual abuse.
Anyone in Tennessee with knowledge of a child suffering from "any wound, injury, disability, or physical or mental condition" is required by law to report that harm immediately, to DCS or another other law enforcement agency, if on the basis of available information, it "reasonably appears" that the injury has been caused by brutality, abuse, or neglect.
When DCS  receives a report, it must always conduct an initial screening, and "screen-in" cases that meet criteria for either investigation or assessment.  All screened-in cases are also assigned a priority level of P-1, P-2, and P-3, which governs the timeframe for DCS response and when certain tasks must be performed.  and how they must investigate or assess.  Response to P-1 cases must begin within 24 hours, P-2 cases within two business days, and P-3 cases within 3 business days.  However, if DCS believes that "the immediate safety or well-being of a child is endangered," the family may flee, or "the facts otherwise warrant," it will begin investigating immediately at any time of the day or night.  Investigations must generally be completed within 60 days from the receipt of the report.
Tenn. Code Ann. § 37-1-406 — Commencement of investigations.
In some counties, local law enforcement or a prosecutor may assist DCS in its investigation if a criminal prosecution is likely, or the CPS worker might be at risk of harm while investigating.  This can include responses to allegations involving "infants exposed to illegal narcotics," a child left without supervision in a "dangerous environment," or any other report which would trigger removal of the child from the home or which DCS determines would require investigation.
DCS has an extensive protocol for screening in and responding to cases involving a drug exposed child, drug exposed infant, or drug use by a parent or caretaker.  The type and timing of the response will depend on the age of the child, the nature of the exposure, and whether the parent is able to meet childcare responsibilities.  Drug exposed child can include cannabis exposure, if verified by a positive drug screen of parent or child, or any circumstance where the child has been exposed to a drug that "could adversely affect his/her physical, mental, or emotional functioning."  This can also include children living within close proximity to where drugs are manufactured, infants born dependent on a legally prescribed or illegal drug, infants experiencing Neonatal Abstinence Syndrome (NAS), and a child whose parent has admitted to using an illegal drug (including cannabis) or misusing a prescription drug or substance.
If these allegations exist in a home where there are children under 2 years old, DCS will screen it in the case for investigation and assign a P-1 response; however, "if the child is deemed safe and not in the care of the alleged perpetrator," the priority may be downgraded to P-2.  For children older than two years, assignment to P-1 can be made if the parent's ability to care for the child is impacted by the nature of the allegations.  Otherwise, for children above age two, where the parental use of drugs does not impair their parenting and/or  the child doesn't live in the home where the drug is manufactured or used, assessment is used rather than full investigation.
As reviewed above, DCS may screen in cases for either "assessment" or "investigation."  Assessments are meant to be more preventative and collaborative with families and to connect them with community services (including drug abuse treatment) in order to avoid investigation.  In an assessment, DCS will decide whether or not the family is in need of services, and whether an allegation should be reclassified as an investigation.  Assessments are not voluntary, and a family's refusal to participate in any phase of the assessment can lead to the case being reclassified for investigation.
Investigations, on the other hand, have the primary purpose of determining whether the allegation contained in the report actually occurred.  A report will be "indicated" if a "preponderance of the evidence" gathered during an investigation indicates it is more likely than not that the abuse or neglect occurred or the harmful situation existed.  Proof can consist of admission to neglect, a statement by a credible witness, physical evidence, circumstantial evidence, or other circumstances.  A report can be "indicated" even if there is insufficient evidence to find that the parent or caretaker was responsible for the abuse or neglect, or if no perpetrator has been identified.
Administrative Appeals and Records
If the allegations of a report are "indicated," DCS will notify the parent or legal guardian in writing within 10 business days.  Parents who wish to contest this finding must request, in writing, a formal file review by the DCS Commissioner's Designee within 10 business days of receipt of the notice, or the parent's right to appeal will be waived.  File reviews are completed by DCS within 90 days and parents have 30 days to submit additional information.  If DCS decides to uphold the indicated report, the parent will receive another notice and have another 10 business days to request a hearing with the Administrative Procedures Division.  A parent still aggrieved after formal file review and administrative hearing may request judicial review in a Court of Chancery using the Tennessee Administrative Procedures Act.
Tennessee DCS maintains a statewide abuse registry which contains all allegations received by the department, and whether they were found indicated or unfounded.  If an alleged perpetrator does not file for formal file review and administrative hearing as detailed above, his or her name will be placed on the registry along with the outcome of the allegation, and there will be no other procedure to challenge this.
Juvenile Court Proceedings
Tenn. Code Ann. § 37-1-114 — Detention or shelter care of child prior to hearing on petition.
Tenn. Code Ann. § 37-1-126 — Right to counsel or guardian ad litem.
Tenn. Code Ann. § 37-1-128 — Investigations, emergency temporary care and custody.
Tenn. Code Ann. § 37-1-129 — Hearings, findings, disposition of child.
Tenn. DCS Policy Manual ch. 14.12 — Removal: Safety and Permanency Considerations
If DCS believes at any point that a child has been abused or neglected and will suffer irreparable harm if s/he remains in the custody of her parent or guardian, DCS can remove the child from the home on an emergency basis and petition a juvenile court for temporary custody.  The court must hear the petition within 72 hours of removal, and determine whether there is clear and convincing evidence to declare the child "dependent" and extend the custody order or make other plans as the court deems appropriate.  At this hearing, a guardian ad litem will be appointed for the child, and the parent is entitled to be represented, to present evidence and to cross-examine witnesses.
Tenn. Code Ann. §  36-1-113 — Termination of parental rights. 
Termination of parental rights can occur when a court finds that it is in the child's "best interests" to sever the legal rights of a parent for any number of reasons.  Some factors that a court may consider if DCS petitions for termination of parental rights are: the parent's "substantial noncompliance" with a service plan, persistence of conditions leading to the child's removal which are not expected to change, "whether there is such use of alcohol or controlled substances as may render the parent or guardian consistently unable to care for the child in a safe and stable manner," and many other reasons.  Grounds for termination of parental rights must be proven by "clear and convincing evidence."
 State Marijuana Laws
There are no progressive marijuana laws in Tennessee.
Last updated: March 23, 2014 at 20:28 pm