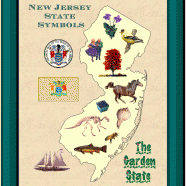 FLCA is pleased to announce a new state profile: the garden state of New Jersey!  This state has some of most favorable case law for parents who use medical marijuana — and a particularly unfavorable law for people who sell cannabis to pregnant women.  Check it out!  We welcome your feedback.  Of course, please share with your friends and colleagues!
Please note that our Massachusetts profile has also received an update.
Remember, the next state will be decided by you via our poll!