Department of Social Services (DSS)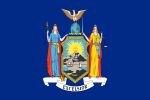 Overview
Government website with information on the program, including full rules and policies. Child protection agencies in New York state are administered by county social services departments (DSS), except in New York City, where all five boroughs are served by ACS.
FAQ from Child Protective Services, including a summary of parents' rights and instructions on how to obtain CPS records.
Guides from a nonprofit organization providing step-by-step informative resources to assist families navigating New York's family court system without an attorney.  Guides include ABC's of Family Court, Child Protective Proceedings: Rights and Responsibilities, Termination of Parental Rights, Rights of Relatives in Family Court, and more.
Statutes and Regulations
Unfortunately, direct links to New York regulations cited on this page are not available.  To find a particular statute, please visit NYCRR Westlaw, click on Title 18, Chapter II, Subchapter C, Article 2. The numbers we provide below will then direct you to the relevant Part.
Child Abuse and Neglect Investigations
In New York, a neglected child is one "whose physical, emotional, or mental condition has been impaired or is in imminent danger of becoming impaired" as a result of their parent or legal guardian's "failure to exercise a minimum degree of care" in seeing to the child's basic needs.  This includes the failure to adequately supervise a child as a result of misusing drugs.  However, if a parent or legal guardian is "regularly participating" in a drug rehabilitation program, evidence that they have misused drugs will not establish neglect without other factors involved.
The county DSS agency will investigate any report of child abuse or neglect to determine whether it is "indicated" or "unfounded."  A finding of "indicated" means that the department has determined there is "some credible evidence" that the alleged maltreatment occurred.
This law defines which professionals are designated "mandated reporters," and therefore legally required to make a report to DSS when, in their official capacity, they have "reasonable cause to suspect" that a child is abused or maltreated under the meaning of § 412 (above).
When a DSS agency receives a report of child abuse or neglect, it must decide whether it is "indicated" (under the standard above) or unfounded.  If indicated, DSS must offer rehabilitative services to the family.  It has no legal authority to compel the family to accept services, but if refused, DSS may petition the family court to declare the child "in need of care and protection."  If unfounded, DSS must inform the statewide Central Register (see below) that the report should be sealed.  Investigations must begin within 24 hours of DSS receiving a report of alleged abuse and/or neglect; it must be determined indicated or unfounded within 60 days.
* Note: New York will be implementing a differential response program beginning January 1, 2014 (see § 427-a).  This means that instead of conducting only investigations into allegations of child abuse and/or neglect, DSS will either conduct an investigation or do an assessment.  Each social service district will choose whether or not they want to apply to participate in this differential response program and the state will decide if they are then allowed to do so.  Assessments also must begin within 24 hours of report receipt and completed within seven days.  Assessments will not be entered into the Central Registry.
Administrative Appeals and Records
Reports that are determined "unfounded" are sealed and expunged (erased) after ten years, unless or until a subsequent report is filed involving the same family.  A parent has 90 days to refute an "indicated" report's placement on the central register.  If after review, the commissioner does not amend the report to "unfounded," the parent has a right to an administrative fair hearing.  If the indicated report is placed on the central register, a parent may still request it be expunged by presenting "clear and convincing" evidence to refute the allegations.  "The absence of credible evidence supporting the allegation of abuse or maltreatment shall not be the sole basis to expunge the report."  Reports with an "indicated" finding will be removed "ten years after the 18th birthday of the youngest child named in the report."
Family Court Proceedings
If DSS petitions a family court to declare a child abused or neglected, the child's parent or legal guardian has the right to legal representation.  A public defender is appointed for parents who cannot afford a lawyer.  If a family court finds a child to be abused or neglected, it assumes responsibility for deciding matters of the child's care and custody, and the parent does not have the right to contest a DSS "indicated" finding.
If DSS presents evidence to a family court that the child's parent or guardian "repeatedly misuses a drug or drugs" such that it has or "would ordinarily have" the effect of "a substantial state of stupor, unconsciousness, intoxication, hallucination, disorientation, or incompetence, or a substantial impairment of judgment, or a substantial manifestation of irrationality," the burden shifts to the parent to show that the child is not "impaired or in imminent danger of impairment" as a result of the substance misuse.  The ultimate burden of proof lies with DSS and a court is not bound to conclude that the parent's misuse of drugs is connected to their ability to adequately parent the child.
State Marijuana Laws
Decriminalization
Possession of less than 25 grams of marijuana has been "decriminalized" in New York since 1977, punishable by a $100 fine.  The fine increases up to $200 for a second violation and then to $250 plus no more than fifteen days jail time for a third offense within three years.  However, possession of any amount marijuana in public view continues to be a Class B misdemeanor under § 221.10.  "Stop & frisk" is an NYPD tactic of street-level stops and searches which force a person to reveal any cannabis they may have on their person, thus bringing it into public view and allowing arrest for a Class B misdemeanor. In August 2013, a federal judge in New York ruled "stop & frisk" unconstitutional under the Fourth and Fourteenth Amendments, and issued an injunction requiring broad reforms. The NYPD and city are appealing this decision.
Case Law
Matter of Jones v. Jones, 2012 N.Y. Slip Op. 50257(U) (N.Y. Fam. Ct. Kings Cty. 2012).  ACS petitioned the family court to declare mother's children "neglected," on the sole basis that the youngest child had tested positive for marijuana at birth, and that mother admitted to ingesting marijuana orally (in a tea or paste) once while pregnant.  The baby was born healthy and full-term, and all of the children were observed by the ACS social worker to appear "neat, well-cared-for," and "free from any marks or bruises."  The older children told the social worker that they had never seen their mother smoking marijuana.  The family court, after hearing expert testimony from neuroscientist Dr. Carl Hart, found that ACS had failed to prove that the children were in "actual or imminent danger" of physical, mental, or emotional impairment.  ACS presented no evidence that the mother had a problem of serious and ongoing substance abuse which caused her to be negligent in caring for the children.  Even if there were evidence of the mother's substance abuse, ACS would also need to prove a connection between that substance abuse and the alleged harm or risk to the child(ren).  This court refused to find the Jones children to be "neglected."
In re William N., Jr., 2013 N.Y. Slip Op. 23181 (N.Y. Fam. Ct. Kings Cty. 2013).  Mother tested positive for marijuana at delivery, but William tested negative for all drugs and alcohol.  Father was also alleged to misuse marijuana, though there was no evidence that he did so in front of the child.  William was born healthy, but ACS nevertheless petitioned the family court to declare him "neglected" on the basis that mother admitted to smoking marijuana during her pregnancy, and that father had failed to prevent her from doing so.  Because there was no evidence that William had been affected at all by mother's marijuana use, or that her conduct placed him at risk of harm, the court refused to find William to be a neglected child.  The ruling was based in part on the Jones case, summarized above.
Last updated: October 5, 2014 at 19:04 pm